5 Social Distancing Survival Tips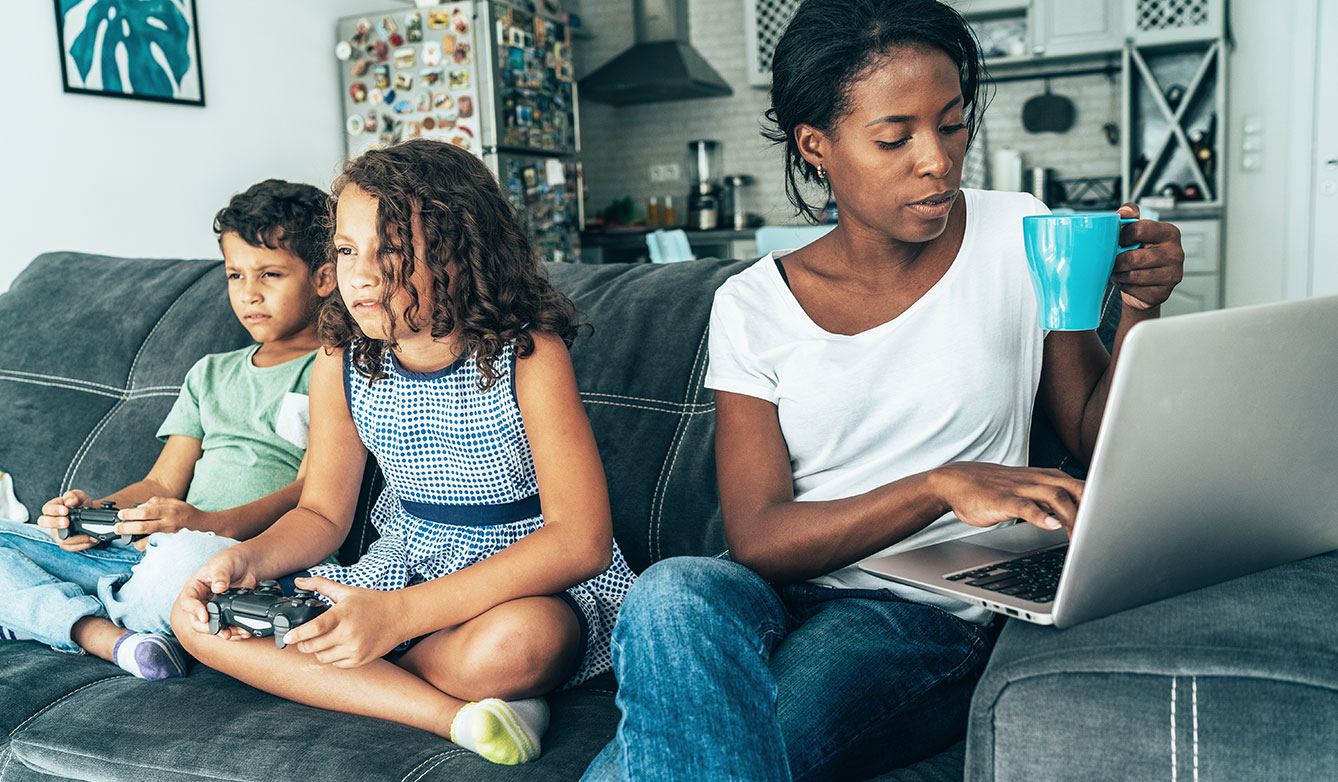 During the COVID-19 pandemic those of us who don't work in essential services have been asked to stay home and avoid contact with people we don't live with. Everyone agrees; it's incredibly hard. We're bored, we're lonely, and (for those with jobs and children) staying focused while working and home schooling feels impossible some days.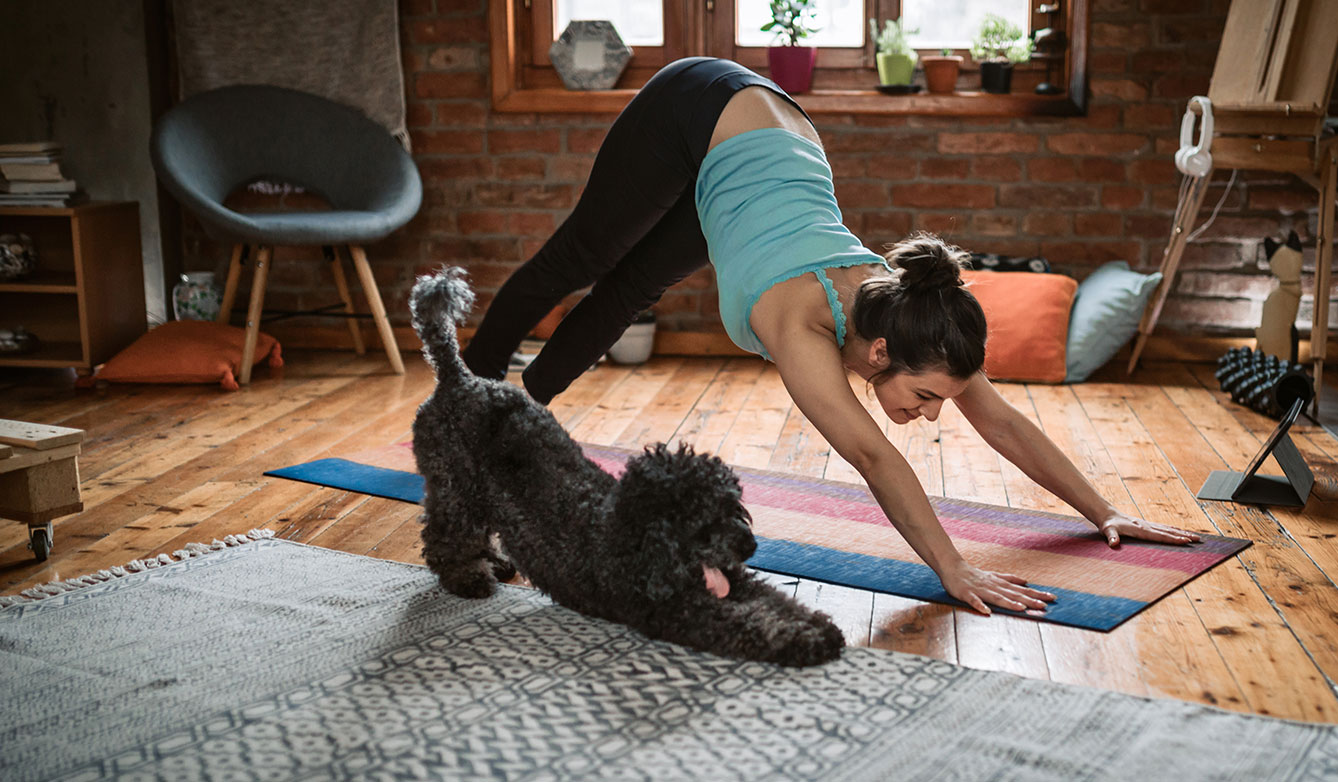 Remind yourself that you're not alone. Most people feel the same way. Despite all the light-hearted memes that floated around social media about how it didn't change peoples' lives appreciably, staying socially distant has proven to be a challenge for us all.
#1 Build a Stress Survival Kit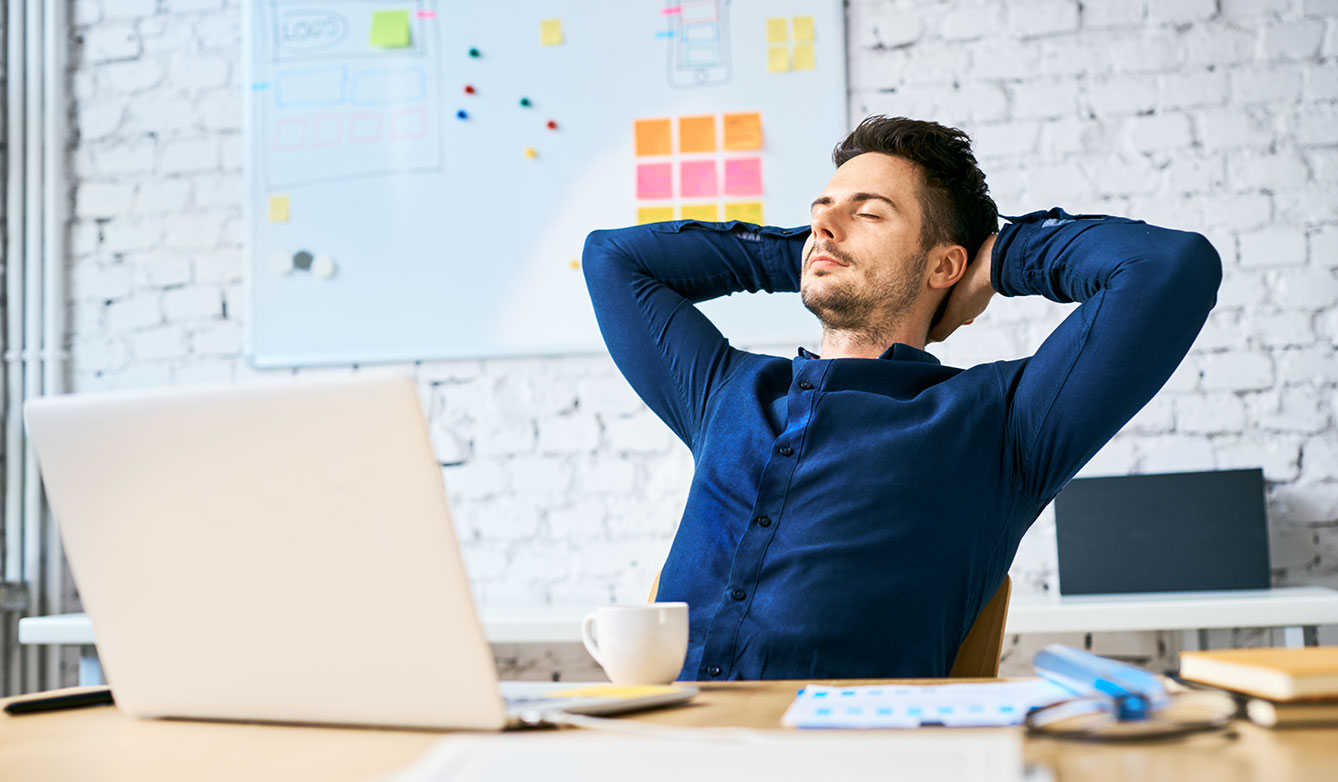 Create a kit to help you feel a little calmer. We like this one that's based on the five senses. It's easy to personalize and includes things you probably already have at home.
Smell: Use an essential oil diffuser or candle in a scent you find particularly relaxing (lavender, spruce, vanilla, etc.).
Taste: Keep something in your kitchen or on your desk that has a flavor you associate with calmness and comfort. It could be a special type of tea, gum or a little treat.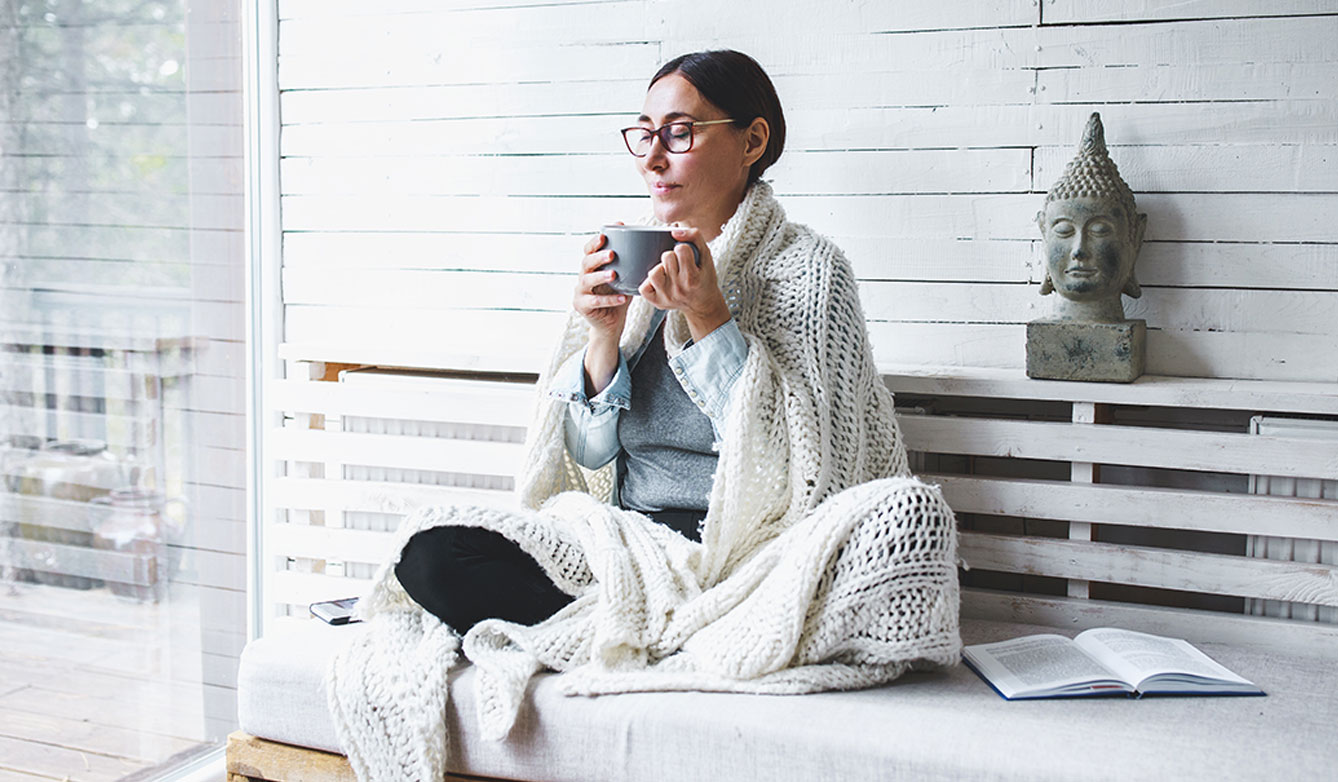 Touch: Find something that feels good to touch. It could be a soft, fuzzy blanket or your pet.
Sound: Make a playlist (or a couple) with songs that make you happy. The songs don't need to be relaxing, but something that you associate with good feelings.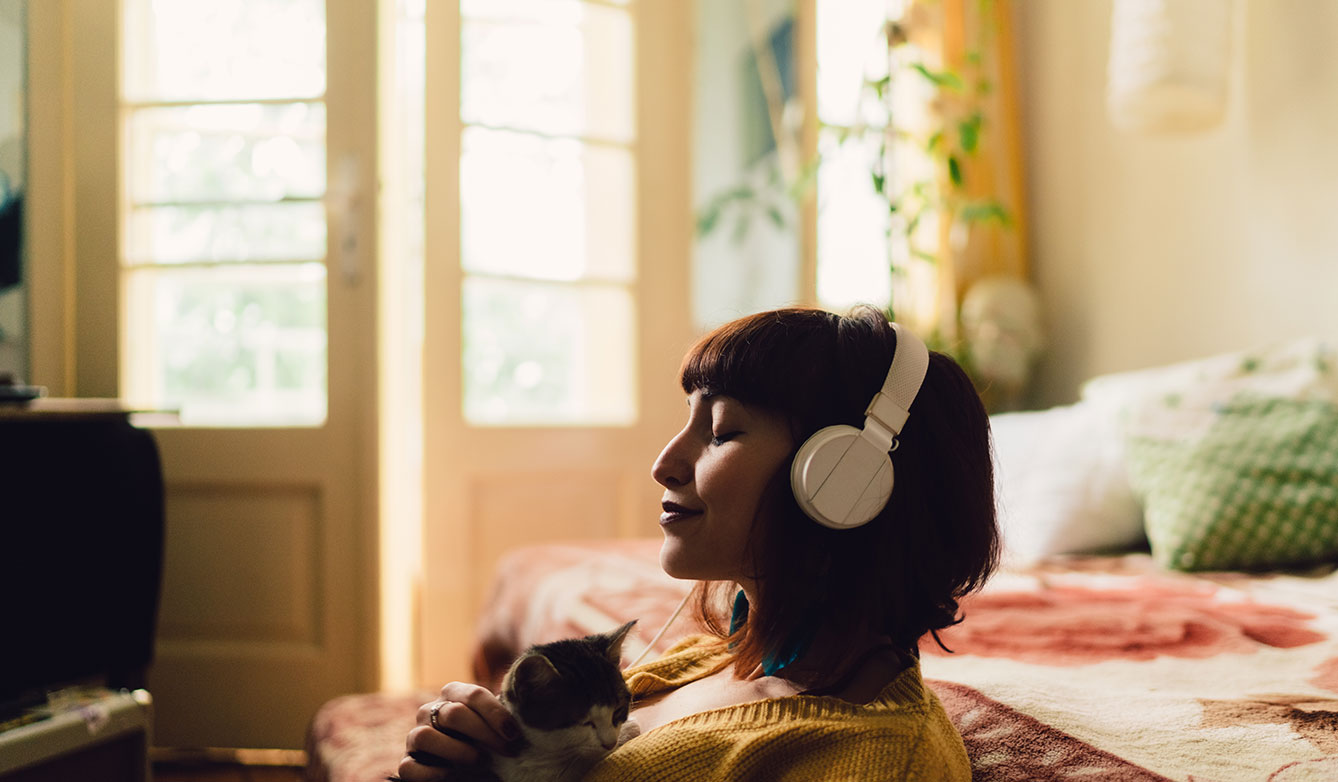 Sight: Look at something you enjoy: your child's finger painting, a beautiful photo of the sunrise, a scrapbook of old memories.
Whenever you're feeling overwhelmed, or angry, or exhausted, use an item in your kit. If it doesn't help, move on to the next one. You may need one, two, or all five things in your personal stress relief kit before you feel like you're getting closer to equilibrium, and that's okay.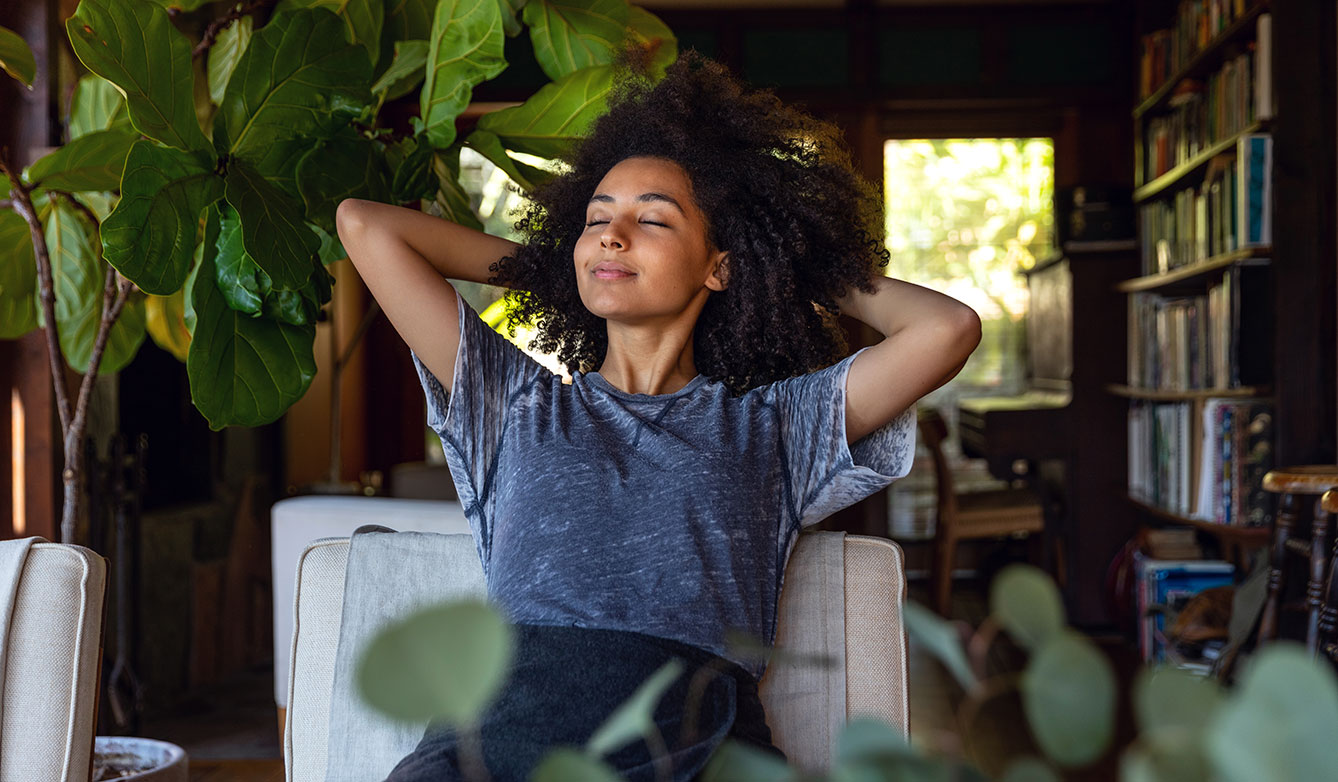 #2 Make Time for Fun and Games
Whether you're home with family or home alone, DON'T feel like you need to be productive all the time. Play a game.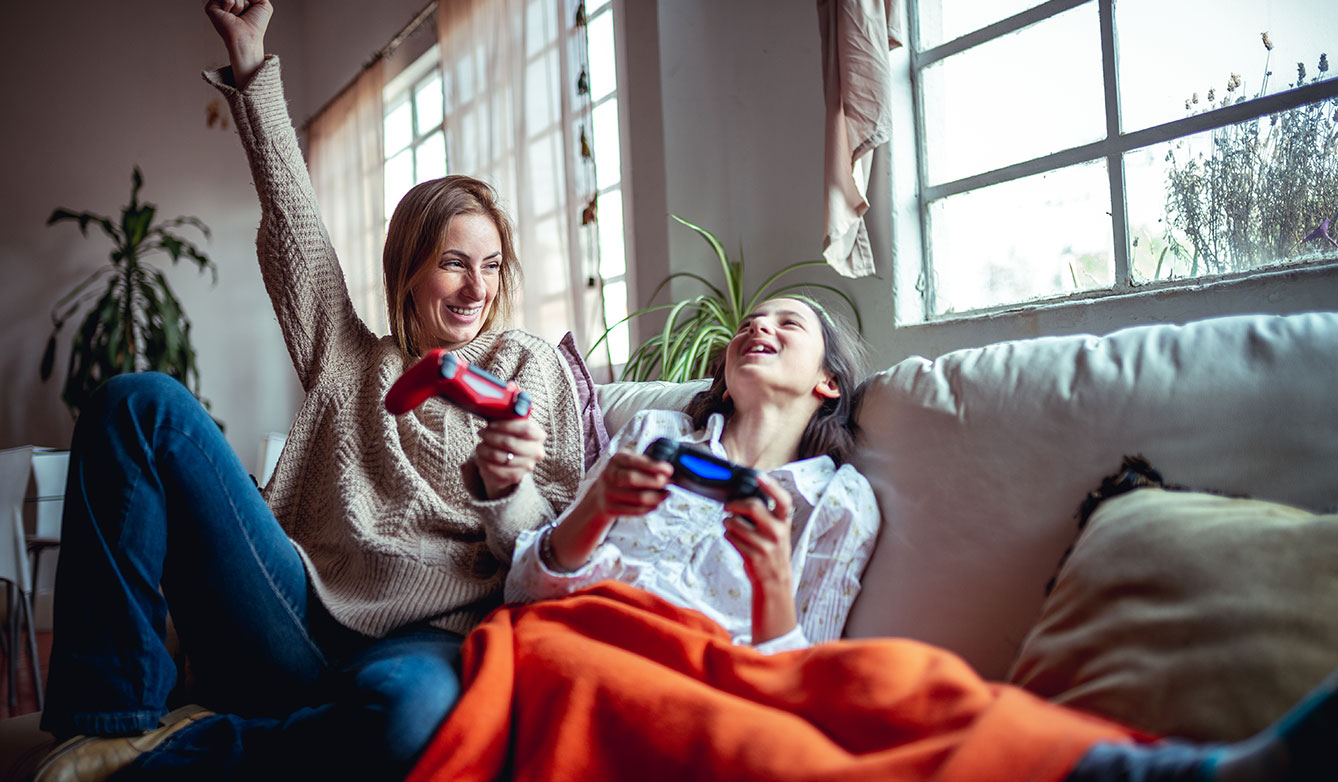 When you're playing with people at home, this might mean a childhood favorite like Chutes & Ladders, a co-operative or competitive video game, or something strategic like Settlers of Catan. Some artistic and enterprising people are even creating whole gameboards and mazes with chalk in their driveways!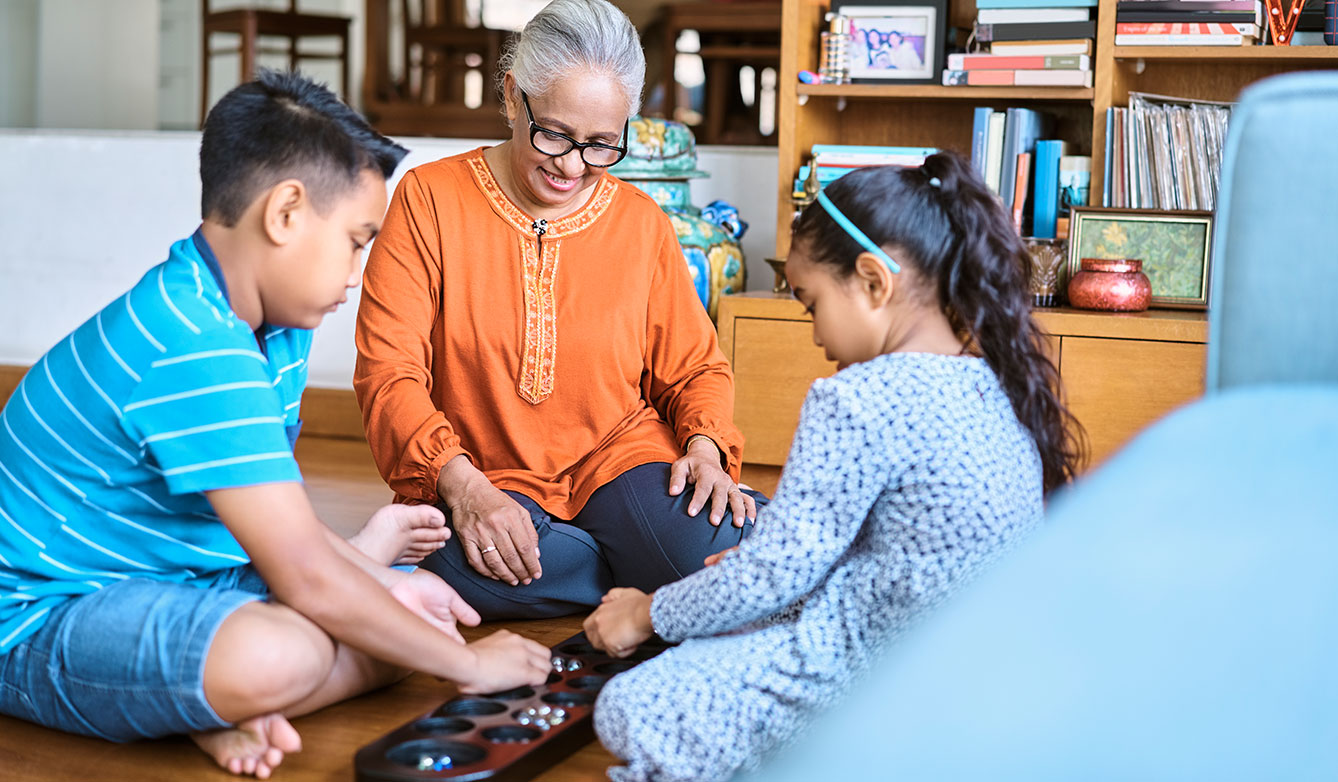 When you're trying to stay connected with distant friends or family it sometimes feels awkward or stilted to just talk on the phone, particularly when you feel like you have nothing to say. Find a virtual board or card game or video game you'd all enjoy playing either together or concurrently. (Never played a video game before? Check out The New York Times' introduction.) For a more passive option, choose a tv show or movie to watch together in your separate places and talk on the phone while you do it.
Netflix also offers a watch party experience so if one of you needs to go to the kitchen for snacks, you can pause the movie for everyone. With these activities you can spend time together without the pressure of carrying on a conversation.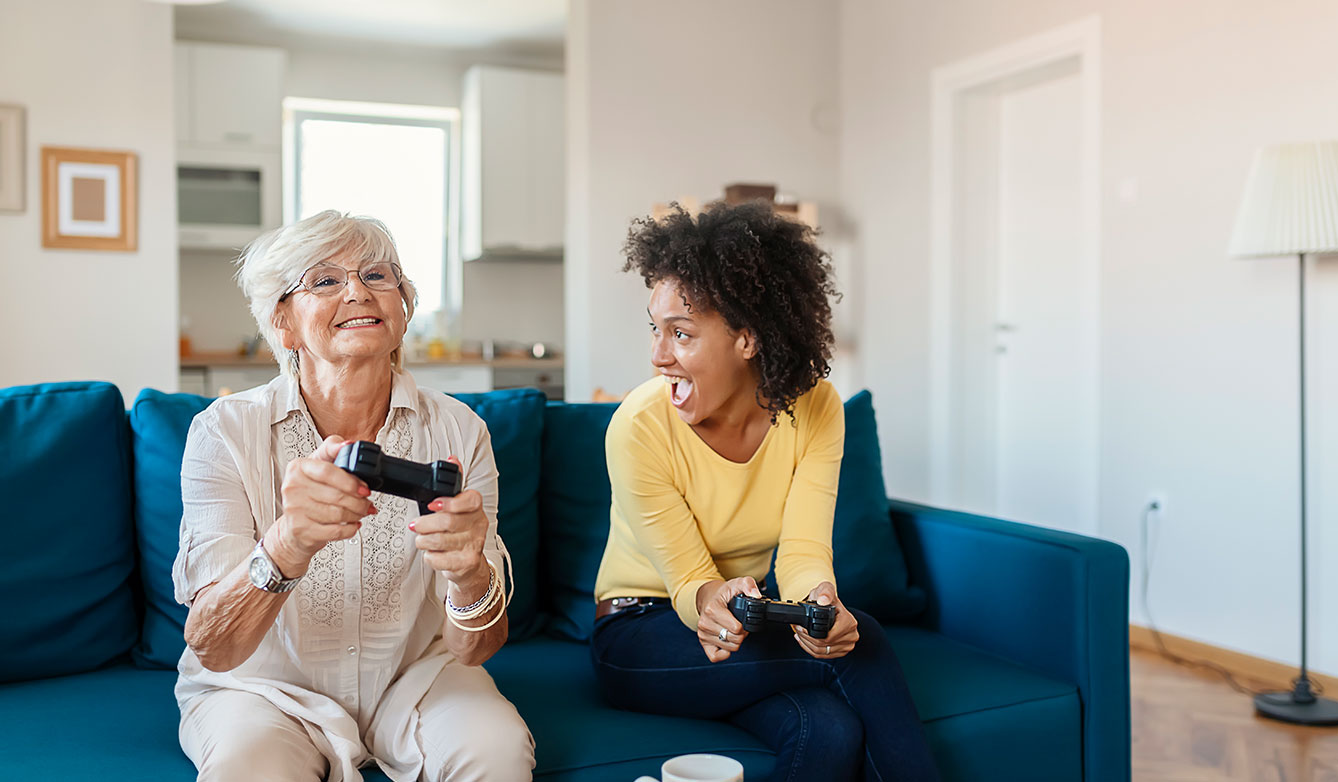 If you want something more active, create a scavenger hunt and use social media to play with friends - and keep track of the winner for competitive groups. Pokémon Go recently announced that they're working on ways to play their popular mobile game even within the confines of your home.
#3 Socially Distant Doesn't Mean Anti-Social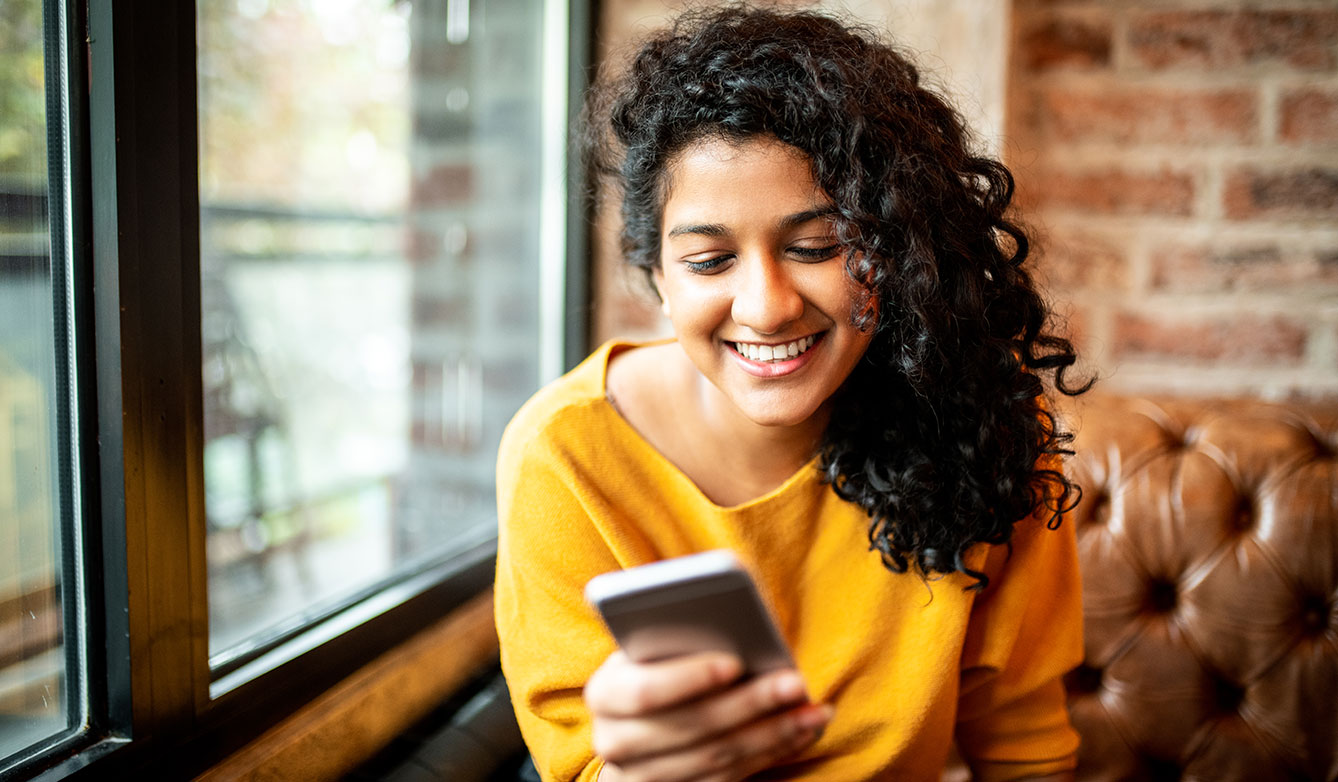 With everyone encouraged to stay home, the array of online group activities keeps growing. You can set up or participate in virtual happy hours, yoga, exercise and dance classes on Zoom, post your entry for quarantine karaoke, carry on group text and video chats in Slack, Microsoft Teams, Houseparty, Marco Polo and Discord (among many others) and attend virtual dance parties.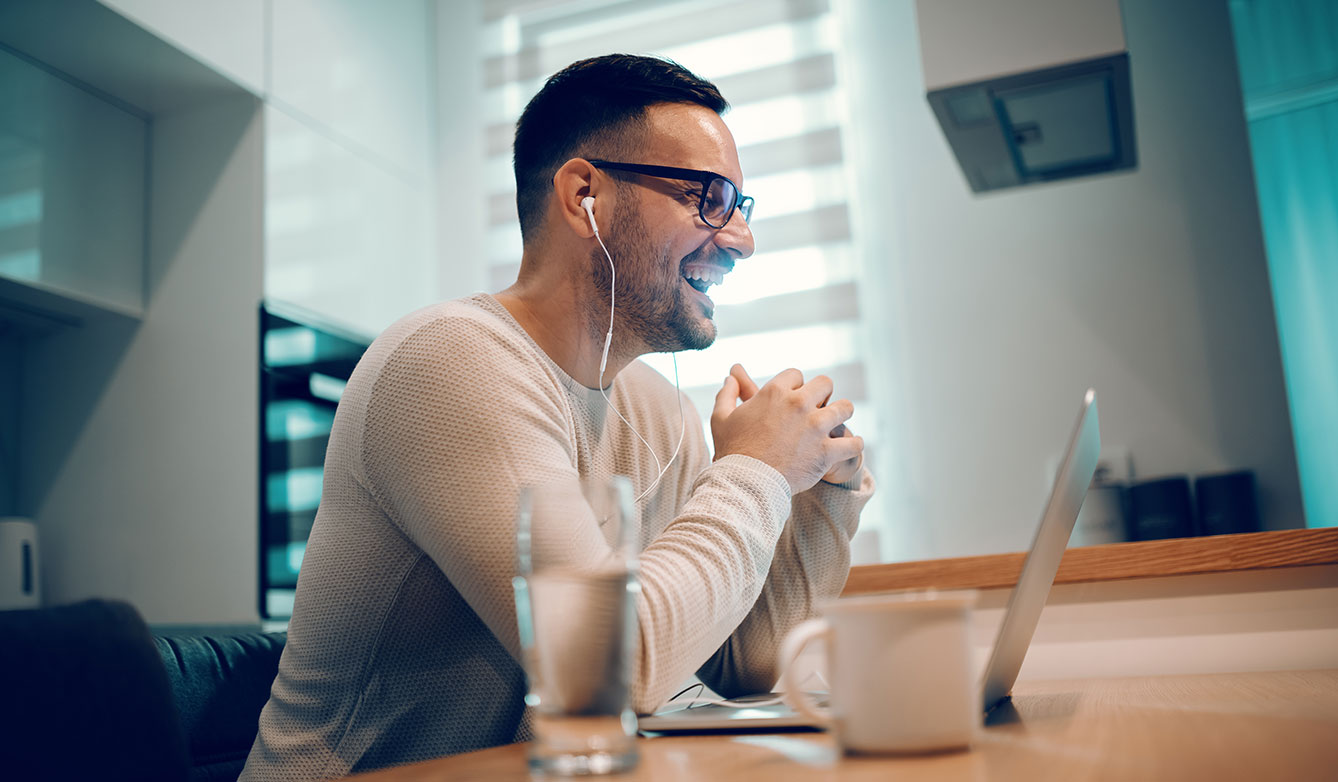 As always, the important thing is doing it. Make one point of contact every day - especially if you're home and not working. Even if you don't feel like you need it, your friends, co-workers and family might be struggling.
#4 Help Someone Out
Sometimes the best way to feel better is to help someone else. Do you have elderly or sick neighbors? Offer to pick up their groceries or cut their lawn. Make homemade face masks and leave them in your neighbors' mail boxes or outside their doors. Have you joined the sourdough baking craze? Share your starter discards! Start vegetable plants for a patio garden and give away the extra seedlings.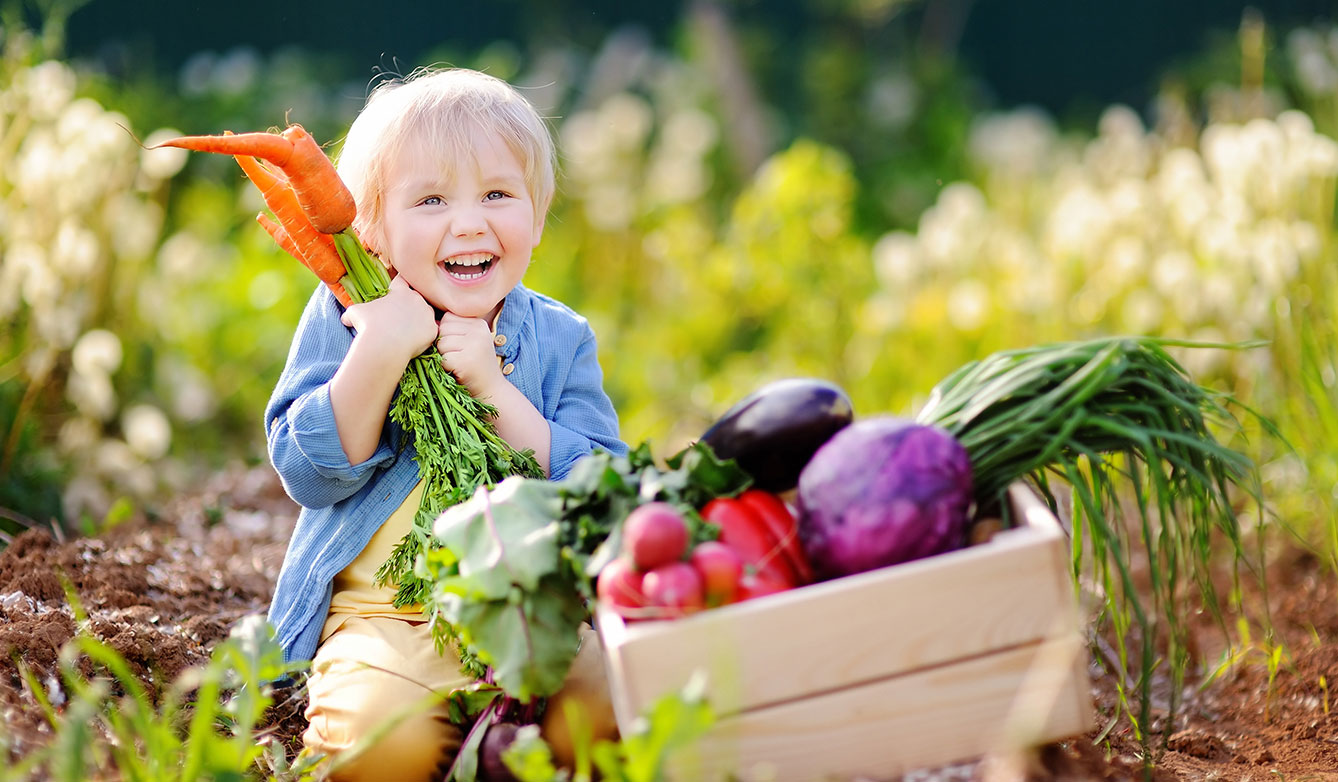 Give blood if you can. Donate. Teach something online. Make affirming posters to put in your windows thanking the people who're working essential jobs to keep us safe, healthy, fed and provided with our utilities. Create a light display in your window or outside your home to make passersby smile.
#5 Create a Routine
With so much out of your well-washed hands, focus on what you can control. Set a routine for your days and stick to it. Get up at the same time every day and eat healthy meals at regular intervals. Go for a walk or exercise inside. Get to bed at a reasonable time to ensure a proper night's sleep. Have different sets of clothing for sleeping and daytime activities – even if they're day and night pajamas.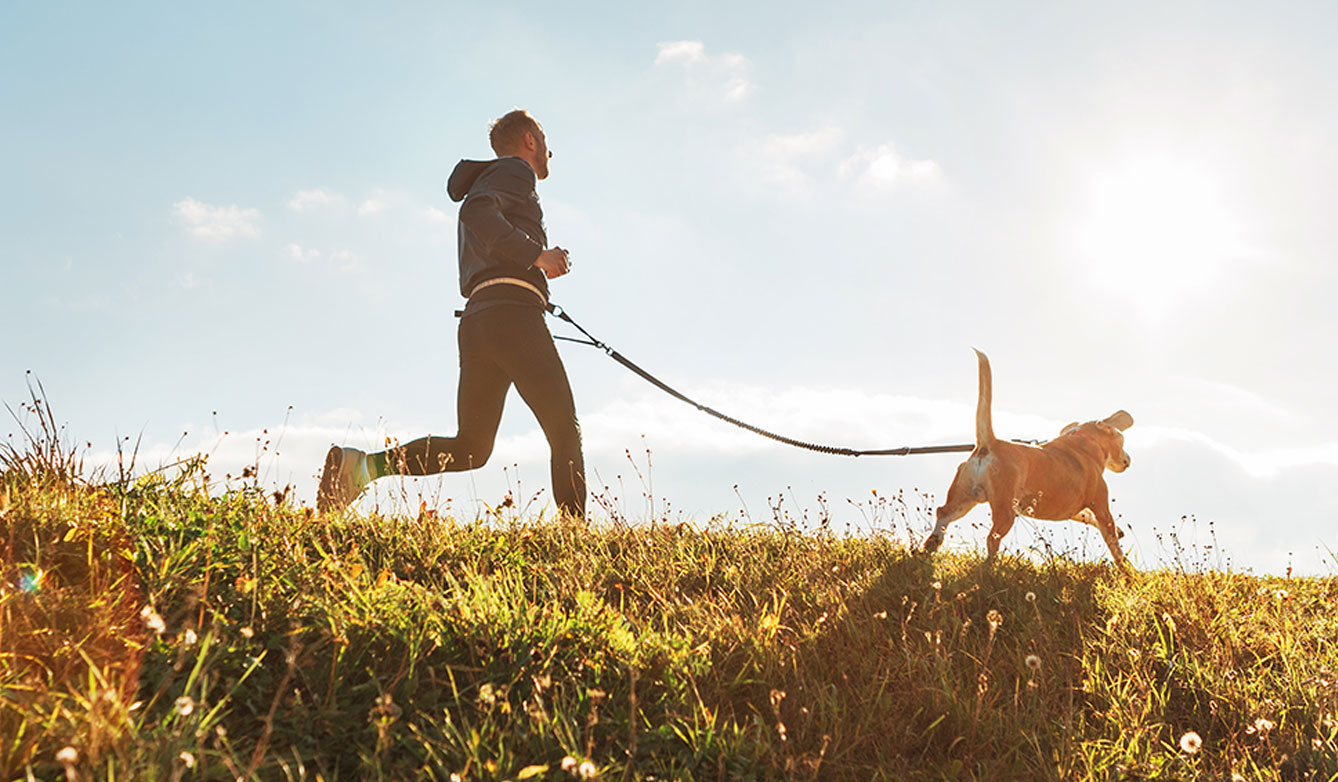 At the end of the day, if it didn't work out the way you'd planned, don't worry about it! We're all under a lot of stress, and that makes everything more difficult to accomplish. Shrug it off and focus on the positive. You've made it through the day, and there's always tomorrow. 😊 We can do this.