7 Best Brewery Marketing & Promotion Ideas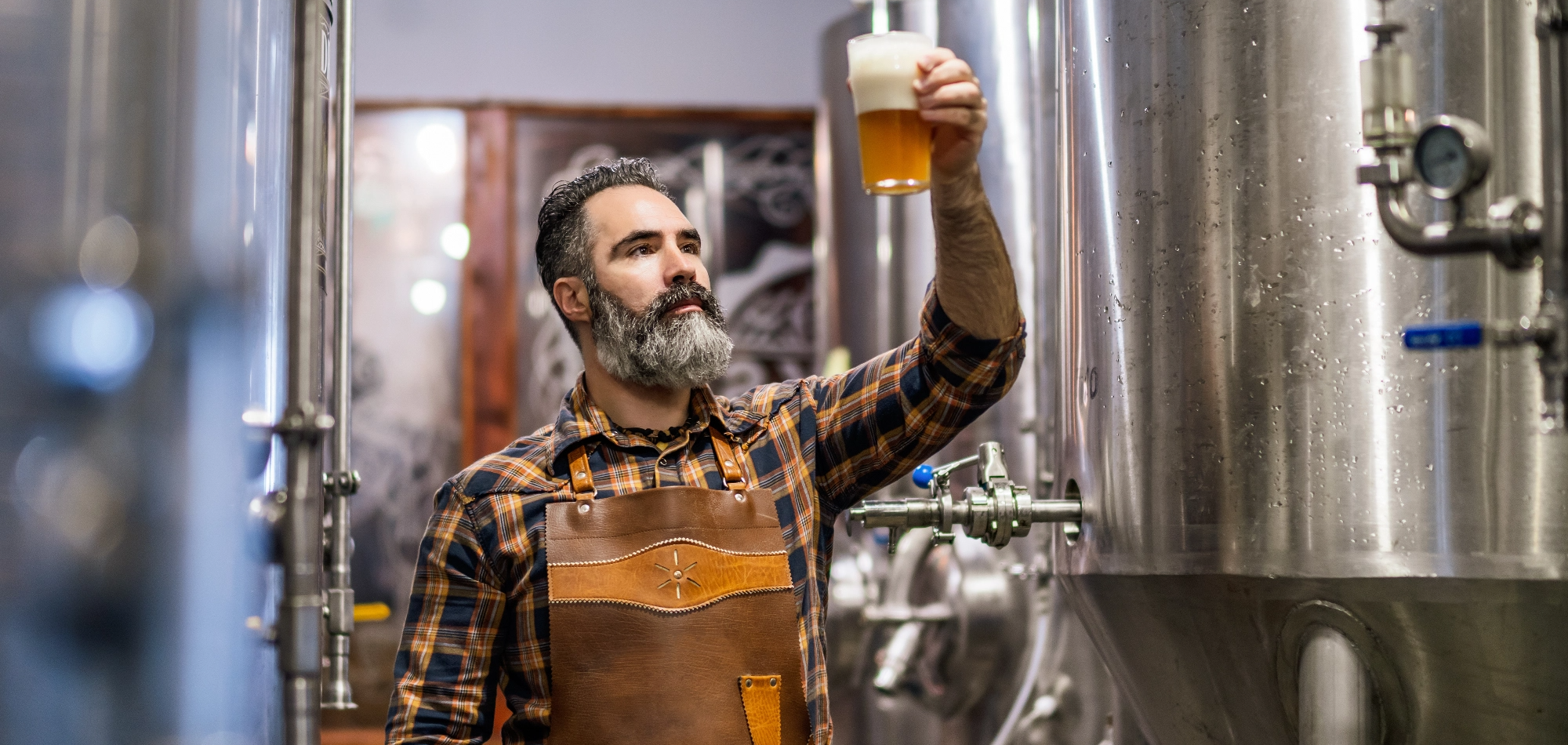 published: July 26, 2023
Did you know that when the ancient Egyptians were building the pyramids, they were given a daily ration of beer (approximately ten pints) as part of their compensation? Beer is still one of the most popular beverages in the world. It has a rich, celebratory history to boot. And today's breweries are continuously redefining their marketing initiatives to bring more and more beer enthusiasts into their watering holes.
So when you need to come up with the best brewery promotion ideas to make your brewery stand out, you'll want to tap into creative ways to appeal to those beer lovers. In this article, we'll cover the top seven marketing ideas for breweries to raise a glass to!
1. Give Away or Sell Branded Merch
With thousands of craft breweries saturating the beer industry, you'll want to stand out in other ways besides just producing delicious IPAs. Spread the word about how amazing your beers are by offering personalized items to your patrons.
A great brewery marketing idea is handing out or selling brewery merchandise that beer enthusiasts can use at home and remember your brewery by:
Hats are a must have – try these
trucker or flat brim hats.
2. Hold Open-Brewery Tours for the Public
How many people can say they understand how beer or cider is made, from soup to nuts? The short answer is likely, only a few. Hosting tours is a genius marketing idea for breweries, as they promote your brewery and boost transparency in your brand by lifting the curtain on your beverage-making process.
What better way to spend a Saturday than an open-brewery tour to give your patrons an intimate look at your process, along with a taste to whet their palettes and encourage them to take a case (or two) home?
End the tour with a walk through your merch store that offers just the right branded items for them to remember the tour by. A practical bottle opener with your logo, a branded hat, or a customizable can cooler will remind them where to return to when they're ready to restock their fridge.
Don't forget to dole out branded wooden tokens for a free pint post-tour.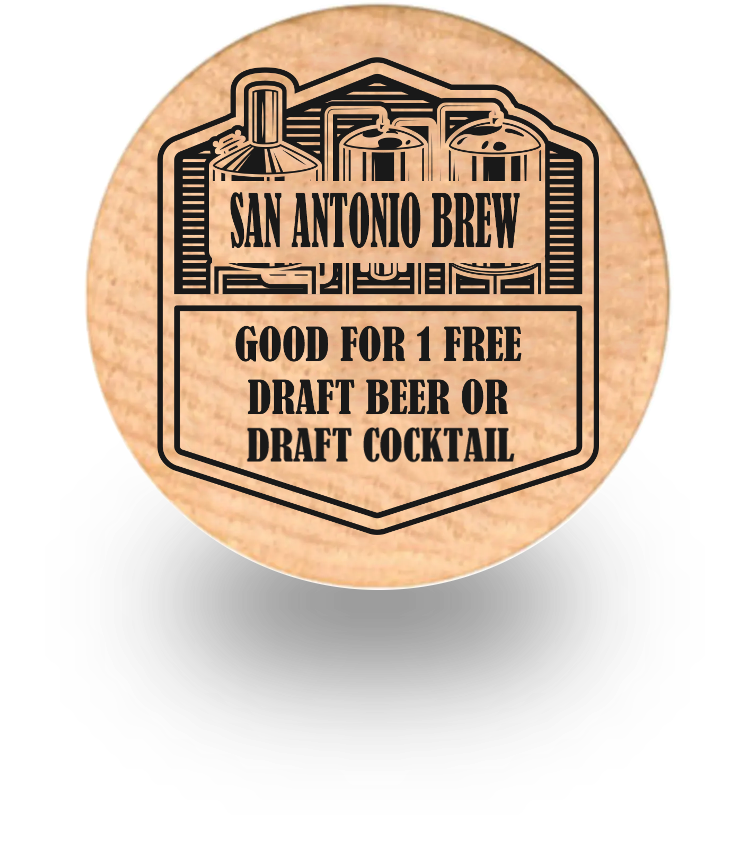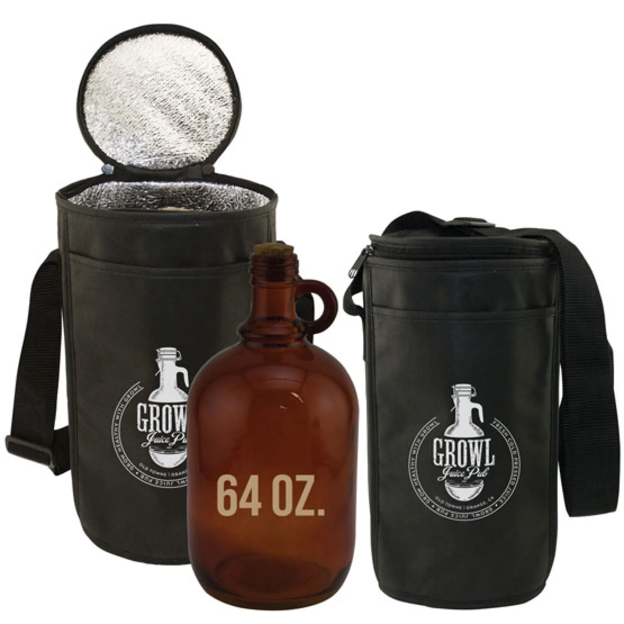 3. Appeal to Beer Connoisseurs with Tasting Flights
If you want the public to have the name of your brewery on their lips, you'll need to first give them a taste of what you have on tap. Offering a mid-week or weekend tasting flight deal is an effective brewery marketing idea that will appeal to newbies and seasoned beer connoisseurs.
Tasting flights are sure to please everyone because they showcase a little of everything — IPAs, ales, lagers, stouts, porters, and more. Don't miss an opportunity to lend atmosphere and brand awareness to your events with custom printed tasting flight glasses. And once customers find their favorite, they'll be more likely to purchase cans or fill a growler to take home.
4. Host a Brew Battle with Your Local Competitors
We've all heard of Tap Takeovers, but have you ever gone head-to-head in a Brew Battle with your competitors? Get involved in some friendly competition and let the public weigh in on which brew they like the best.
Consider incorporating the following features at your Brew Battle:
Recruit expert beer tasters to judge the competition.
Team up with a local restaurant to create unique gastronomic beer pairings.
Up the competition by giving away coveted branded swag.
Sweeten the deal by offering attendees the chance to win a private event at your brewery, such as a room rental or brewery tour.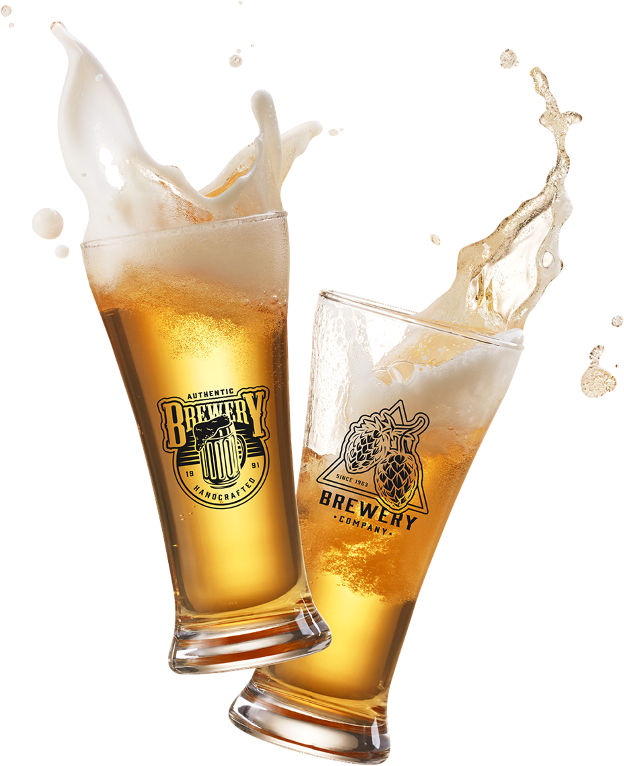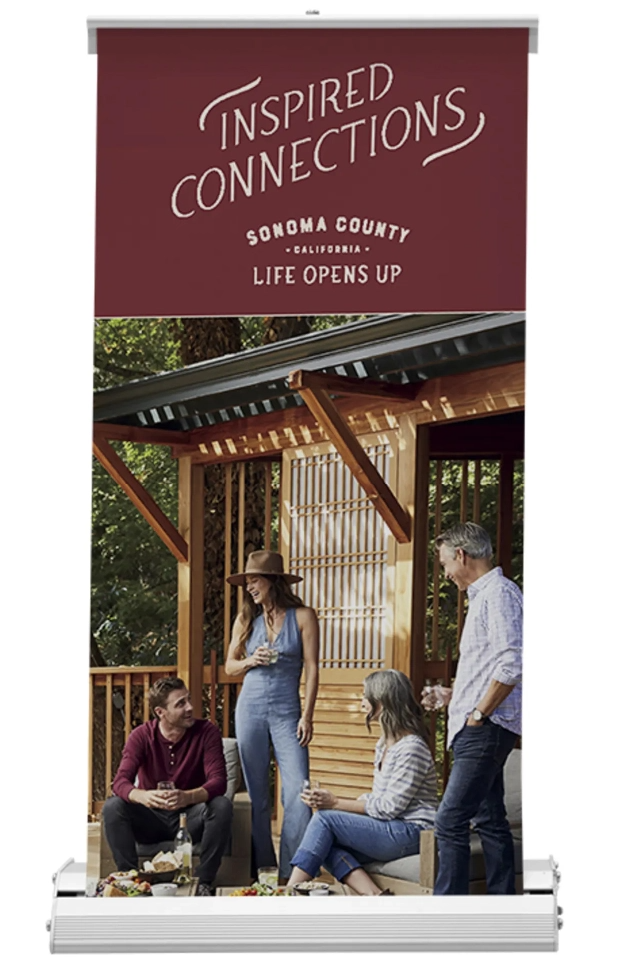 5. Step up as the Official Beer Sponsor for a Local Community Event or Charity
Sometimes, you'll need to take your brewery to the community rather than wait for the community to visit you. One of the best brewery marketing ideas is to partner with a local charity or community-wide event as an official sponsor.
Not sure which charity or event to sponsor or even what a sponsorship might entail? Follow some of these best practices:
Zero in on charitable causes or events that your brewery team or local patrons are passionate about.
Determine the percentage of sales you'll donate to the cause.
Display customized banners and signs at the event.
Pass out branded brewery merch to all attendees and participants.
6. Tap into Local Tailgating Parties
Whether or not you run your brewery in a college town, you'll likely hear about tailgating parties when football season rolls around. And we all know the staple beverage of any tailgate is beer.
Tailgating parties are ripe opportunities for brewery promotion. Think about it — the attendees are all sporting their team colors or jerseys, all while holding their favorite beer or beverage. Distribute customized brewery merch, such as KOOZIE® Cup Koolers, in both team's colors to appeal to everyone there, no matter who they're rooting for.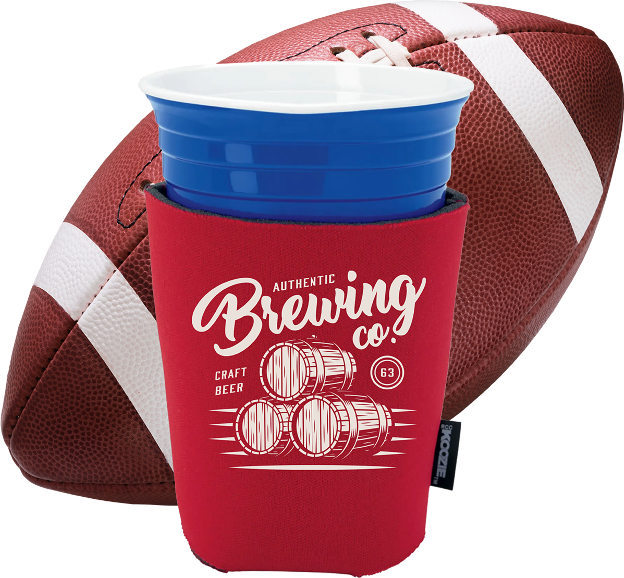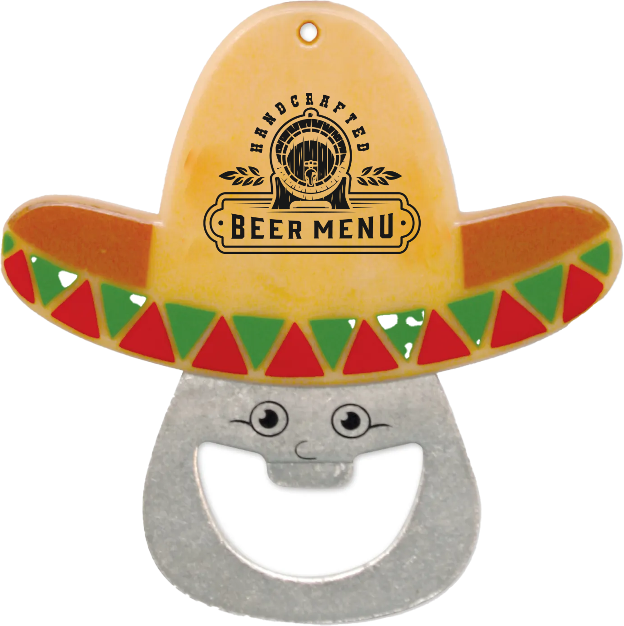 7. Barrel Over the Competition with Season-Specific Swag
We all know different holidays and celebrations warrant better than just your everyday beverages and party favors. Promote your brewery by hosting a brewery-wide party for beer-friendly holidays each year.
Party season really kicks into gear with Mardi Gras, the perfect excuse to liven things up for your customers in the dead of winter. Go cups are a New Orleans tradition, so if your brewery is located where customers can take their drinks to-go, give away cups with lids and straws in the perfect purple. If not, fun it up in house with personalized splatter print cups in purple and yellow.
No seasonal promotional plan for alcoholic drinks is complete without >St. Patrick's Day. Show off your brewery logo on a commemorative chameleon beer mug that changes color from yellow to green when cold liquid is poured in.
When Cinco de Mayo rolls around, promote your brewery with Cinco de Mayo beer bottle openers.
For the 4th of July, consider offering promotional merch like customized USA sunglasses or a beer pong party cup set to add a few fireworks to the celebration.
Consider rolling out a new brew just for Oktoberfest and print its name and design on a free giveaway stadium cup. Or sell an upgraded stainless steel beer cup as merch in your shop.
Ready to Stand Out with the
Best Brewery Marketing Ideas?
Every brewery wants to stand out in the ever-growing global beer market. You may produce delicious beer, but in the face of stark competition, you'll need to commit to brewery promotion ideas to draw in customers for that first sip.
Geiger offers a wide range of bar, restaurant, and brewery merch to help you drive sales and retain loyal customers. Contact us today, and we'll help you leave a lasting impression on every customer at your brewery.