22 Unique Ways to Use a Pop It Fidget Toy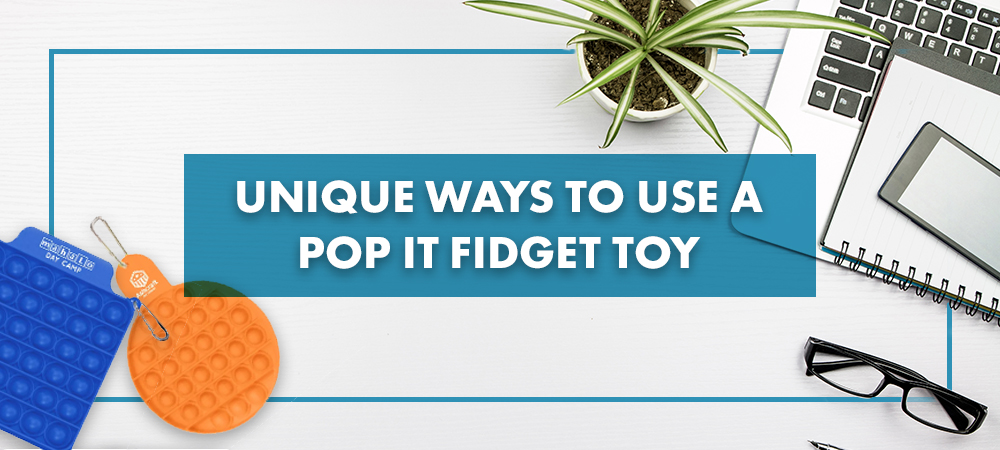 published: August 2, 2021
If you're asking how to use a pop it fidget toy, you're not alone. The best part about push pop fidget toys is that they can be used repeatedly. Plus, they're multi-functional. While they are most commonly used and known to be a game or stress reliever, the uses of the push pop bubble fidget go beyond that. From a coaster to a plant tray, or educational aid, here are 22 uses for the popular custom fidget toy:
1
Stress reliever

2
Fidget toy for anxiety

3
Coaster

4
Frisbee
5
A game, such as:

Players take turns pressing down any number of bubbles they wish in a single HTML Row. Each player can press 1 piece at a time or can press multiple as long as they are connected in the same HTML Row. The player who presses down the last bubble loses.
Hide a marble or pompom under one of the bubbles, flip the toy over, and see how many bubble pops it takes for your opponent to correctly guess which one it's under.
6
Jar opener
7
Sensory tool
8
Earring holder
9
Ice cube tray
10
Educational aid, such as:

Reinforce students' knowledge of counting by having them push down on bubbles as they count by 1s, 2s, 5s, 10s, etc.
Explore syllables in words by pushing bubbles for each syllable.
11
Potholder

12
Spoon rest

13
Plant tray

14
Bean counter
16
Soap dish
17
Place under a laptop or cell phone to prevent sliding
18
Knee pad while you garden
19
Sand mold for the beach
20
Mark your luggage when traveling to make it easy to spot
21
Use it to try to become TikTok famous
22
Place under the legs of a table or heavy furniture to protect surfaces